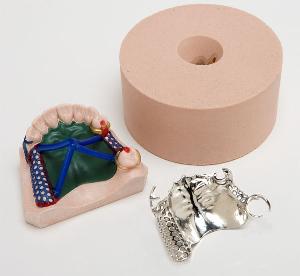 X-20 Speed is a vastly improved casting investment for making chrome partial denture frameworks in half the time of conventional investments.
For casting any chrome partial alloy

Refractory cast is hard, strong and smooth

For rapid fire technique

Fits master models like gold castings

Sets fast — no tamping required

Controlled expansion with Special Liquid Concentrate

May be used without metal ring. Mixes easily and produces a cast of unusual smoothness and strength. May be used with any good duplicating material intended for chrome investments.