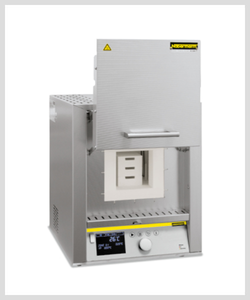 High-temperature furnace ideally suited for sintering bridges and crowns made of translucent zirconia offers perfect sintering results and long service life of the heating elements.
Excellent price-performance ratio

Special heating elements made of molybdenum disilicide provide the best possible protection against chemical interaction between the charge and the furnace components

Individual programmed for all recommended sintering curves by almost all zirconium manufacturers

Can be charged with up to two saggars, 15 individual crowns per level
Download the brochure.
Have questions or need parts/consumables for this sintering oven? Give us a call at 813.888.8889 and we will help you to find what you need!