Milling Machines
CERAMILL MATIK
FULLY AUTOMATED MILLING MACHINE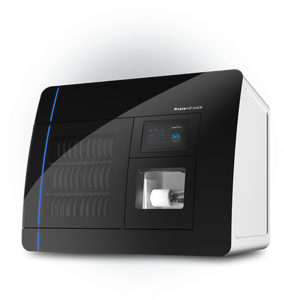 The time is on your side
The Ceramill Matik marks the dawn of a new era in inhouse fabrication. As an intelligent production solution, it clearly sets itself apart from conventional milling machines with blank changers.

- Automatic maintenance and cleaning

- Fully automatic tool and material management
AMANN GIRRBACH'S DNA GENERATION MILLING MACHINES
POWER + DENTAL INTELLIGENCE = PERFORMANCE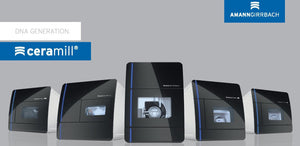 High tech soul. Now, CAD/CAM thinks 100% dental
In-house development of all elementary components, and in particular the newly from scratch developed control units, allows Amann Girrbach to meticulously adapt and continually further develop its milling units to the specific requirements of dental technology. A distinctive profile emerges in terms of precision, speed and CAM processes, precisely adapted to the mechanical quality of dental materials.